Over the past three years of pandemic, the Hong Kong retail sector has changed significantly as more people have developed the habit of shopping online. The online retail sales grew 21% in 2022 year-on-year, which accounts for 10% of the overall retail sales by revenue, reports PwC. As we enter the post-COVID era, retailers now have the opportunity to leverage online customer data they collected during the epidemic and integrate it with in-store purchase information to gain a deeper understanding of their customers.
Truly understand your customers with AI
To understand the customers inside and out is a matter of uncovering what they like, what they don't like, where they shop, what they buy, and how often they buy it. However, from e-commerce platforms to mobile app and IoT system, the sea of online data becomes a challenge for retailers to build a complete picture of customer behaviors and preferences. The immediate questions are where and how we should start processing these large amounts of unstructured data, while new data are being generated every day as the business continues to operate. A data management platform empowered by AI provides a perfect remedy.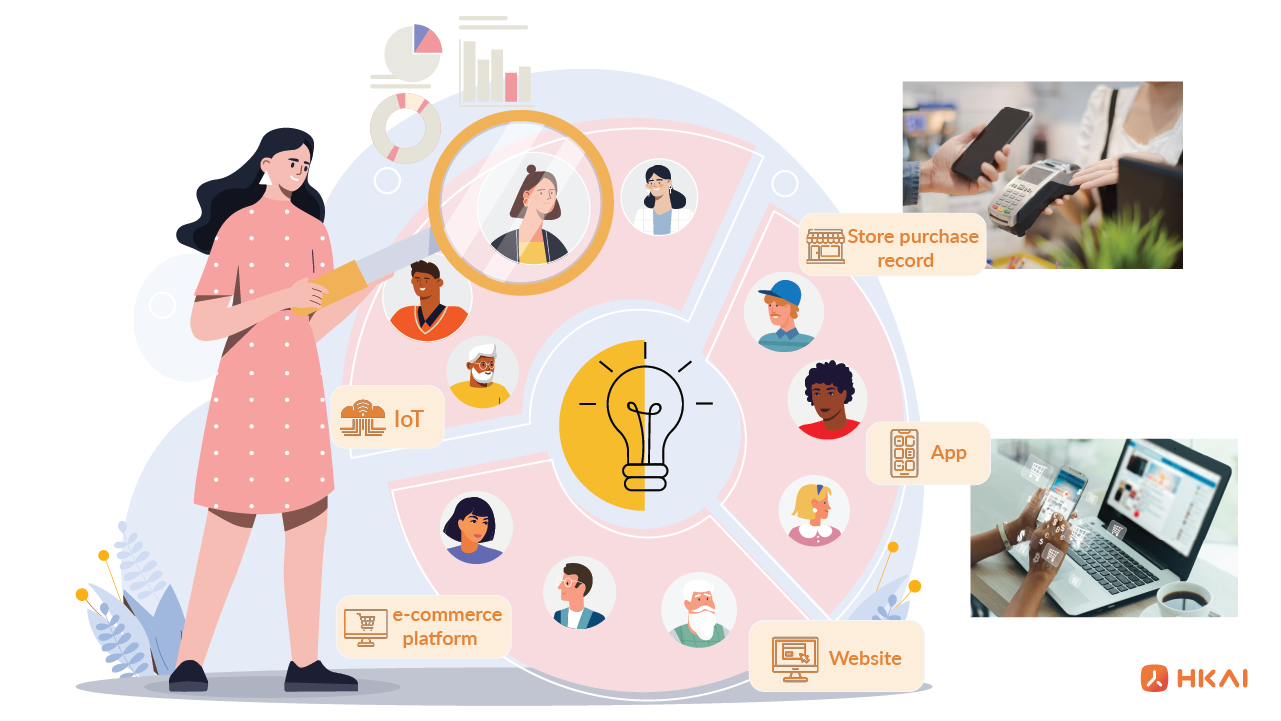 AI enables users to consolidate large amount of data in real-time, which resolves the challenge of identifying a starting point for data consolidation. When retailers upload all customer data from different retail sales channels to the AI platform, the data can be converted into valuable user segmentation based on common characteristics, including customer demographics, behaviors, interests, and purchase histories. Retailers can count on AI to further publish personalized marketing campaigns and open up new market opportunities, which contribute to business growth ultimately. Here's how:
Seize every marketing opportunity
Merging customer identities (ID) is an efficient way for retailers to identify the same customer across different retail platforms. It directly helps retailers to make use of the information to tailor their marketing campaigns. Imagine a 20-year-old university student who wants to buy a new laptop for study — he spends much of his time researching, comparing laptop models, and reading users' reviews on his desktop. But when he switches to his mobile device to continue browsing the e-commerce platform, he also starts to check accessories for his smart watch, since he has less attention span when scrolling through the pages. And he purchases a watch band loop in the end.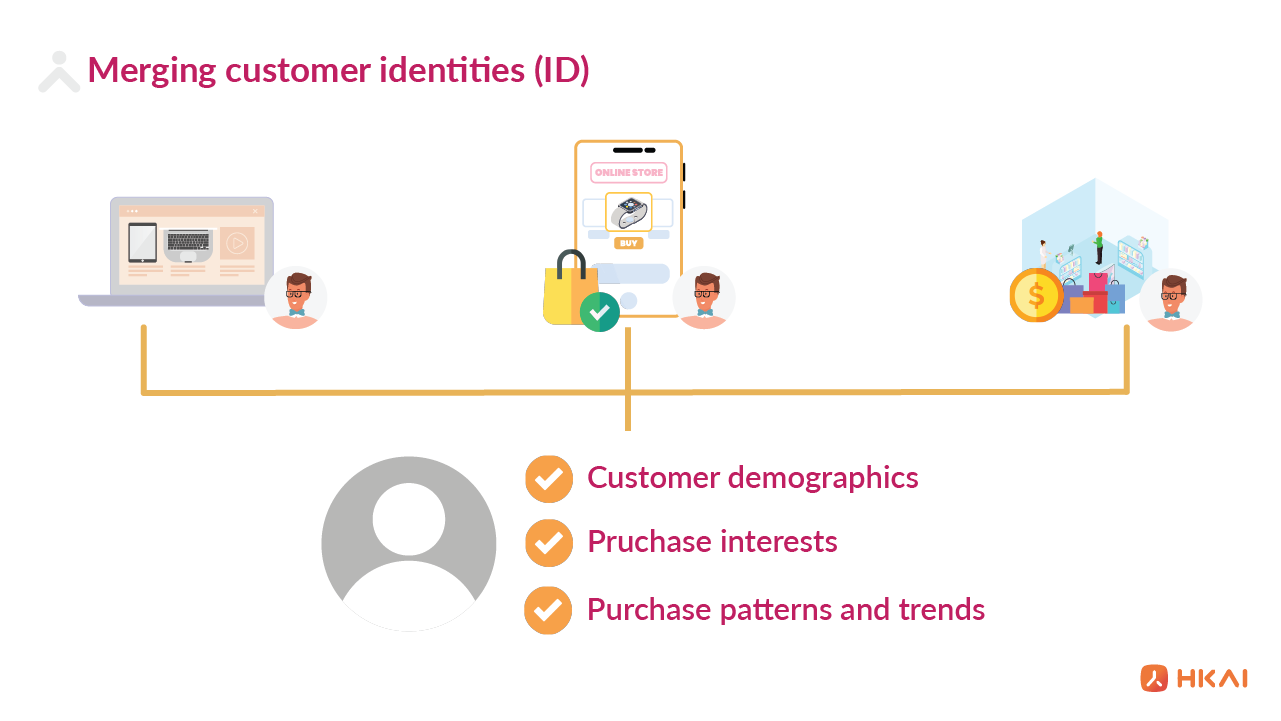 Without AI, the retailer might conclude that the student is only interested in smartwatch accessories and miss the opportunity to sell laptops to him. With AI, retailers can consolidate the data and identify the student's interests in both laptops and other smart device accessories, even though his browsing behavior is not identical on different digital devices. And the beauty of AI is that it can manage millions of customer profiles automatically in real-time.
Open the door to expand the current customer base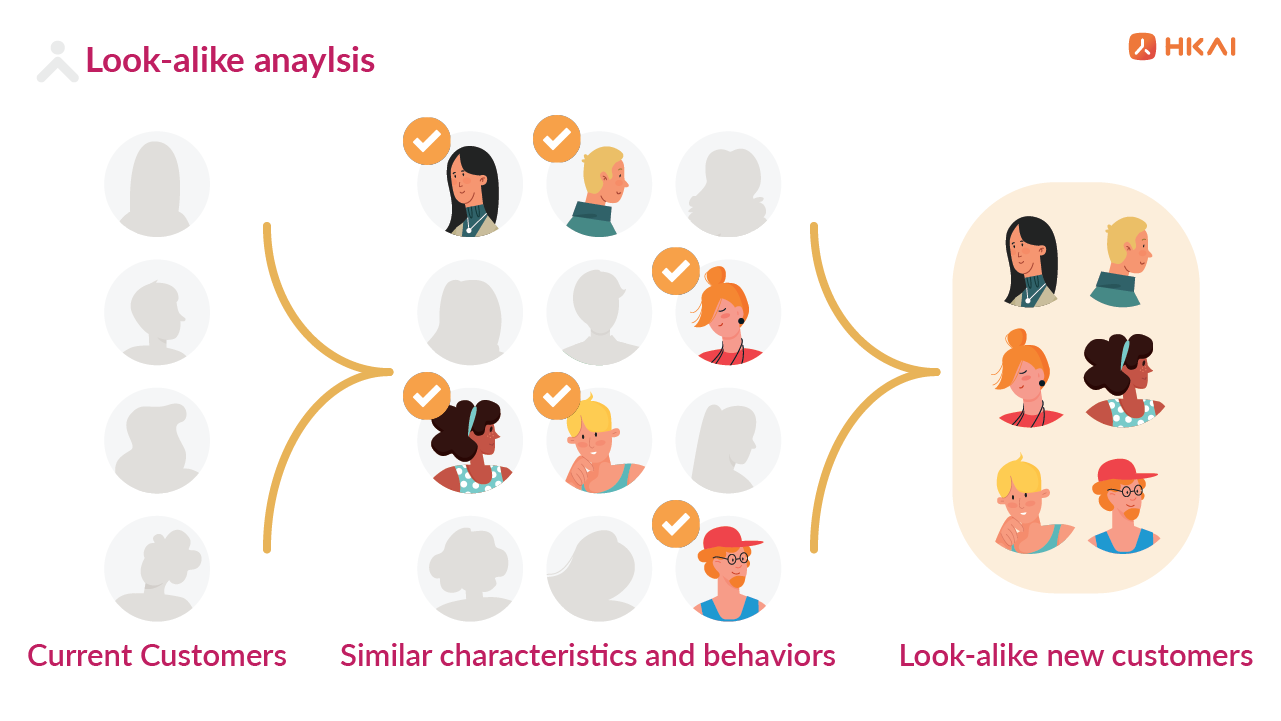 In addition to seizing business opportunities, AI enables retailers to uncover new customers who share similar characteristics and behaviors with their existing clients. AI can perform look-alike analysis that can sort out current customer data patterns and trends to generate new customer segmentation. For instance, when a retailer launches a new type of lifestyle product online and in-store, after certain period of promotion time, AI can integrate all sources of data, including the number of product purchases, who and when the new products have been purchased. AI can create a holistic scoring system to look for potential customers in the database that share certain behavior patterns among current customers who are more likely to purchase the new product. Eventually, AI opens a new door for retailers to further expand their customer base.
Getting ahead
It is crucial for retailers to leverage the latest technology and stay ahead of the competition in the rapidly changing world of commerce.
To find out how can AI propel your business, join us at the upcoming Retail Asia Conference & Expo (RACE) on May 10-12, a highly anticipated event specifically for retailers, by signing up here. HKAI tech experts will be on hand to answer questions and provide suggestions on your business model. You can also contact us right away today to explore more.
Want to get the latest updates of HKAI? Don't forget to follow our LinkedIn or subscribe to our e-newsletter.