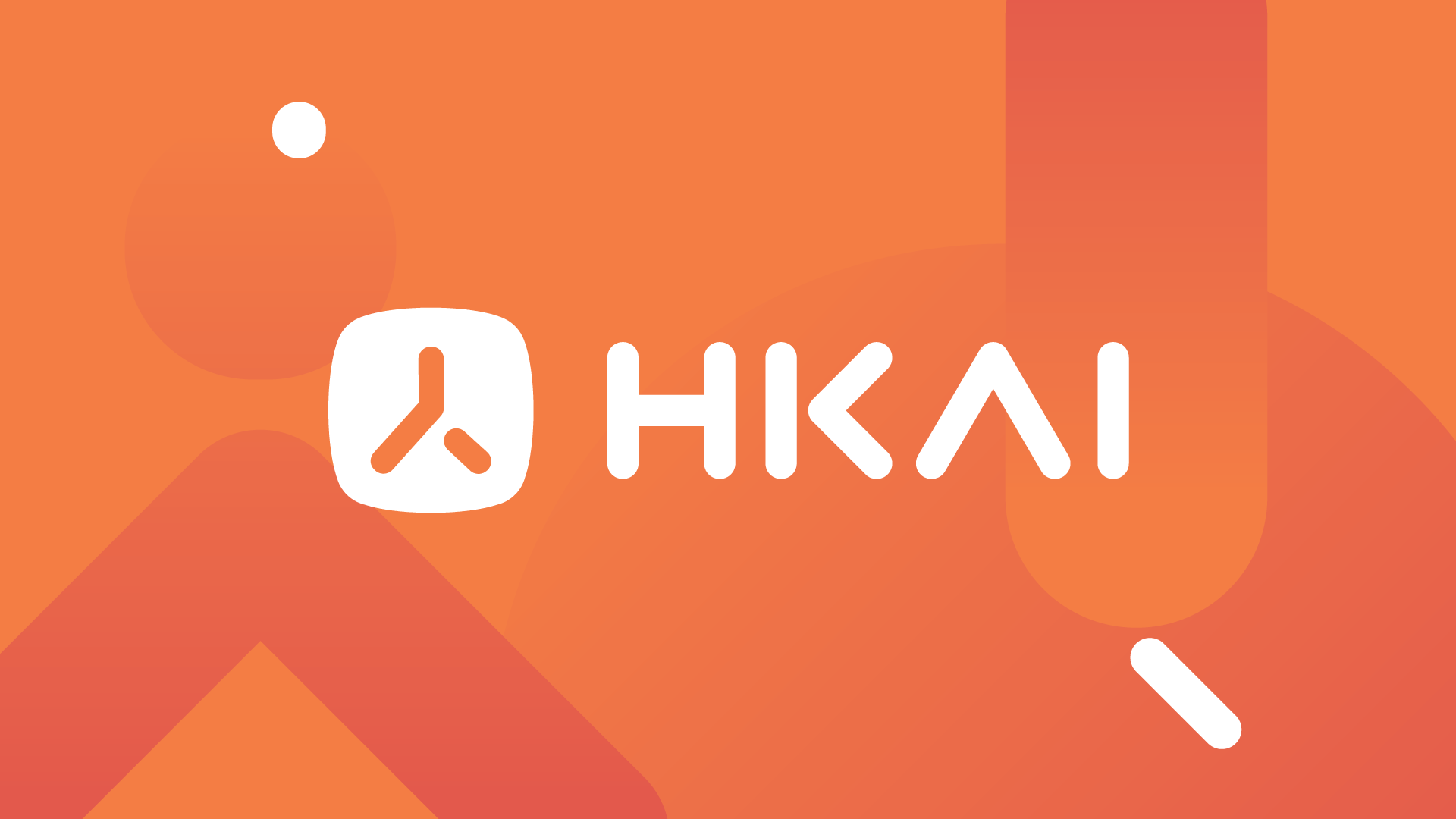 It's the 3rd anniversary of HKAI Limited (HKAI) in this September. While it's a time for celebration, it's also a time to rewind how HKAI begins.
About HKAI
Founded in 2020, HKAI bears a clear vision: to create the most favorable online advertising experience that benefits publishers, advertisers and audience through artificial intelligence (AI) technology. Formed by a group of developers who saw the opportunities in addressing numbers of local online advertising needs in time, such as enhancing ad data literacy, developing stable ad serving technology capable of accommodating sudden traffic surges during peak periods, and creating customized popular ad formats for local publishers. We aim to empower local publishers and advertisers with our AI technology to compete more efficiently and effectively in the global online advertising marketplace and provide the best ad experience to the audience eventually.
Creation of AIgo products
Starting from scratch, we developed an ecosystem to facilitate the programmatic advertising process with our flagship AIgo products on online advertising. We first launched AIgoAD, a locally developed AI-powered supply side platform (SSP) that automates and optimizes the digital ad space. Unlike other SSPs in the market, AIgoAD offers open data platform which allows publishers to gain free access to their ad campaign performance data and insights collected through their OTT platforms. Alongside AIgoAD, we introduced AIgoDATA in 2021, a unified data management platform empowered by AI. It enables publishers to implement big data analyses and extract insights and knowledge. The platform further facilitates publishers to release targeting and retargeting ads within their business and make better decision to improve their ad strategies and operation. The above AIgo solutions align with our goal of shaping a shared economy, where local enterprises will no longer be blocked from data literacy but enjoy higher degree of autonomy in handling digital ad data.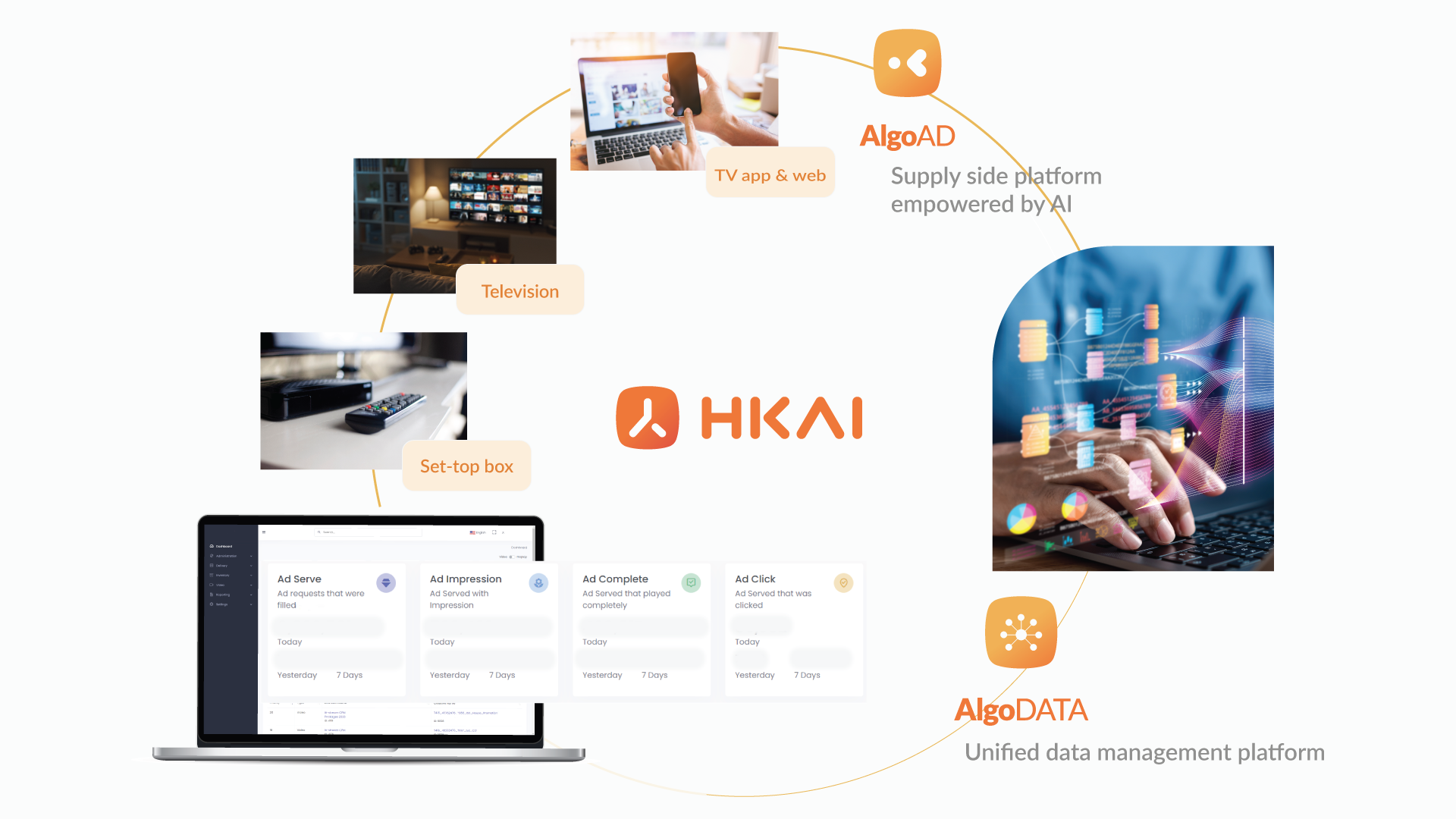 Our logo
The logo of HKAI speaks for us all. It is a combination of humanity, AI and algorithm—Human at the centre to leverage the power of AI and machine learning algorithms and provide the best ad experience to the audience, empowering local publishers and advertisers to compete and thrive in the marketplace.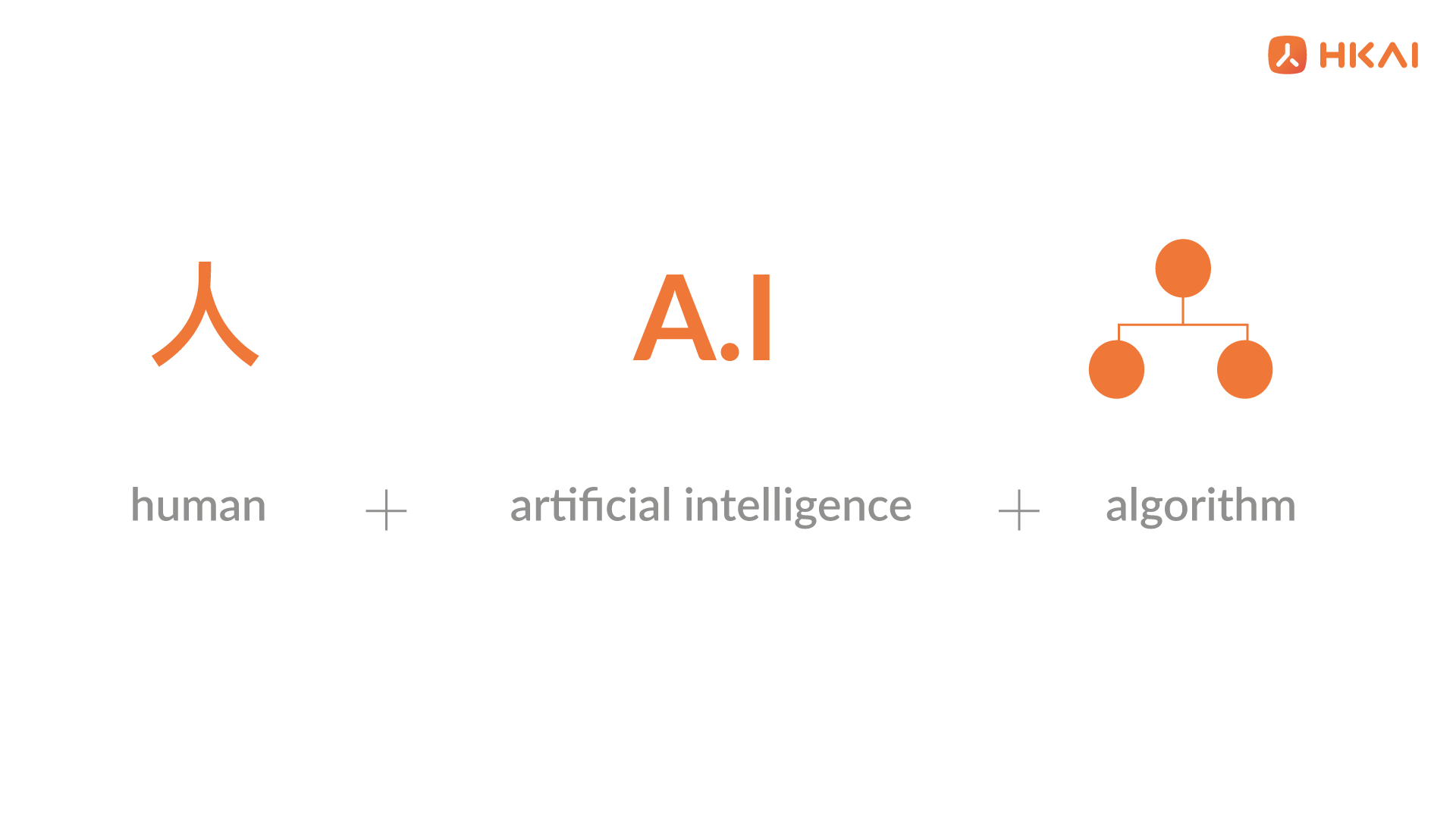 According to the Global ad spend forecasts published in July 2022 by Dentsu, the largest advertising agency in Asia Pacific, it has been estimated that the total digital ad spending in Asia market is worth USD 28.9 billion dollars in 2023. While this figure is being projected to increase each year, HKAI will ride on this great market potential and get local publishers and advertisers ready to connect to the broader Asia Pacific, to share a modest portion of market profits rather than holding on their dependence on certain dominant SSP players.
As of today, HKAI has already gained a significant market share in the local broadcasting industry, providing 24/7 ad serving on major OTT platforms in Hong Kong. In the coming days, we will continue to be the AI enabler on online advertising and make AI accessible and affordable for more publishers and advertisers to strive in the digital advertising arena by launching engaging and relevant ads to the right audience.
Want to stay up to date on HKAI's journey and keep abreast of our next development? Follow our LinkedIn page today.