We were thrilled to participate in the Retail Asia Conference & Expo (RACE) 10-12 May for the first time, where we introduced our two AI-driven solutions AIgoDATA and AIgoAD to the retail industry. Our goal was to unveil the power of AI and explain to retailers how they can leverage AI to consolidate and analyze the unstructured customer data from multiple sales channels, and to release targeted omnichannel marketing campaigns to drive business growth.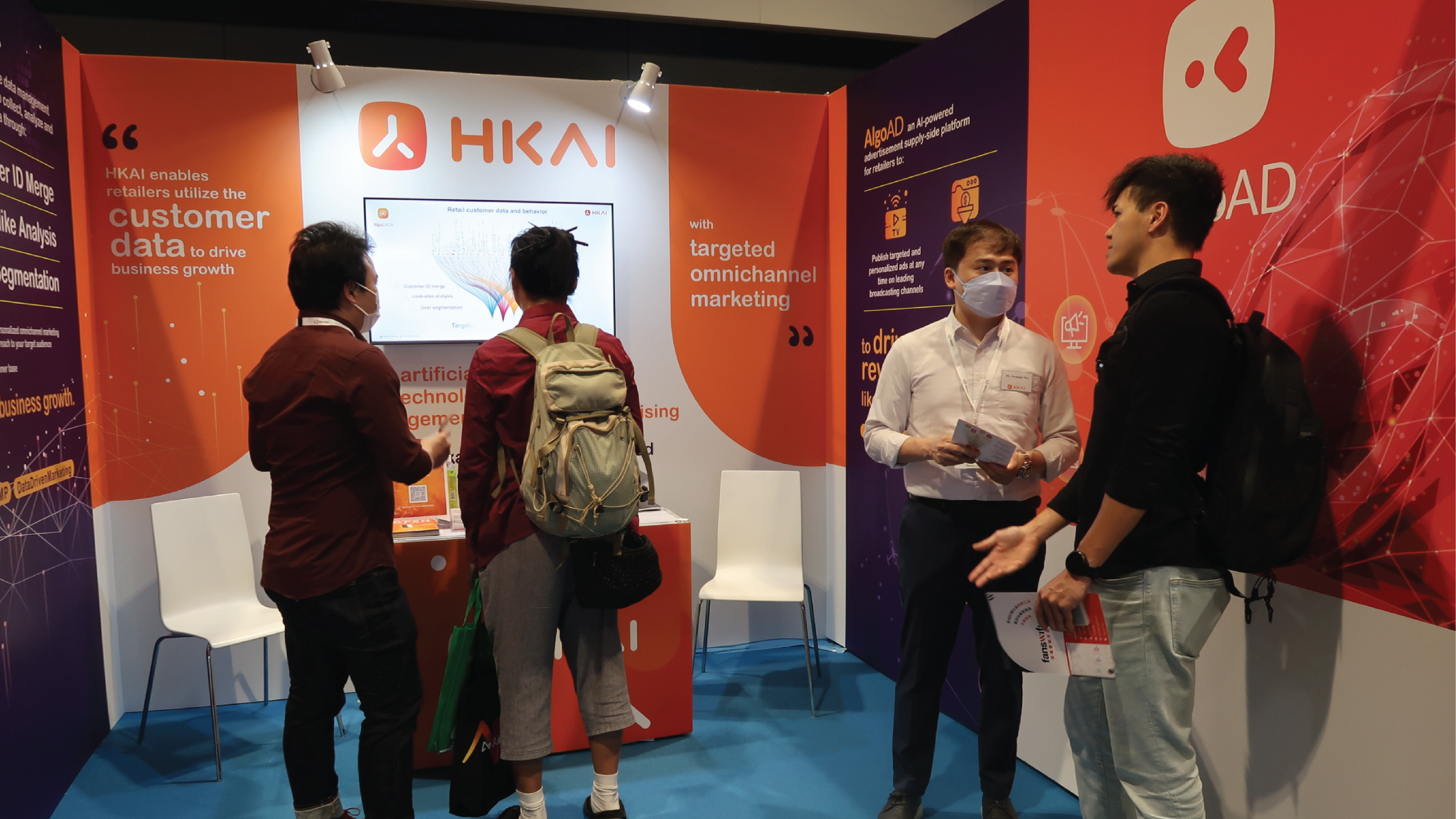 RACE visitors have come to our booth to understand more about the latest AI and Online Advertising Solutions at RACE, which we have engaged in many meaningful conversations.
Data-driven advertising solutions
AIgoDATA, enables retailers to understand their customers in a unified view by consolidating vast amounts of customer data from disparate sources of retail sales channels. Based on certain shared characteristics, such as purchase interests, histories and demographics, AIgoDATA helps retailers uncover new customers and create different user segments to group the customers in more proper clusters. Yet, that is not the end of it. These segments enable retailers to deliver personalized omnichannel marketing campaigns across multiple touchpoints, including email, mobile push notification and SMS. In particular, AIgoAD gives the opportunity to place advertisements anytime on prominent broadcasting channels to maximize ad spend ROI. The diagram below illustrates our solutions: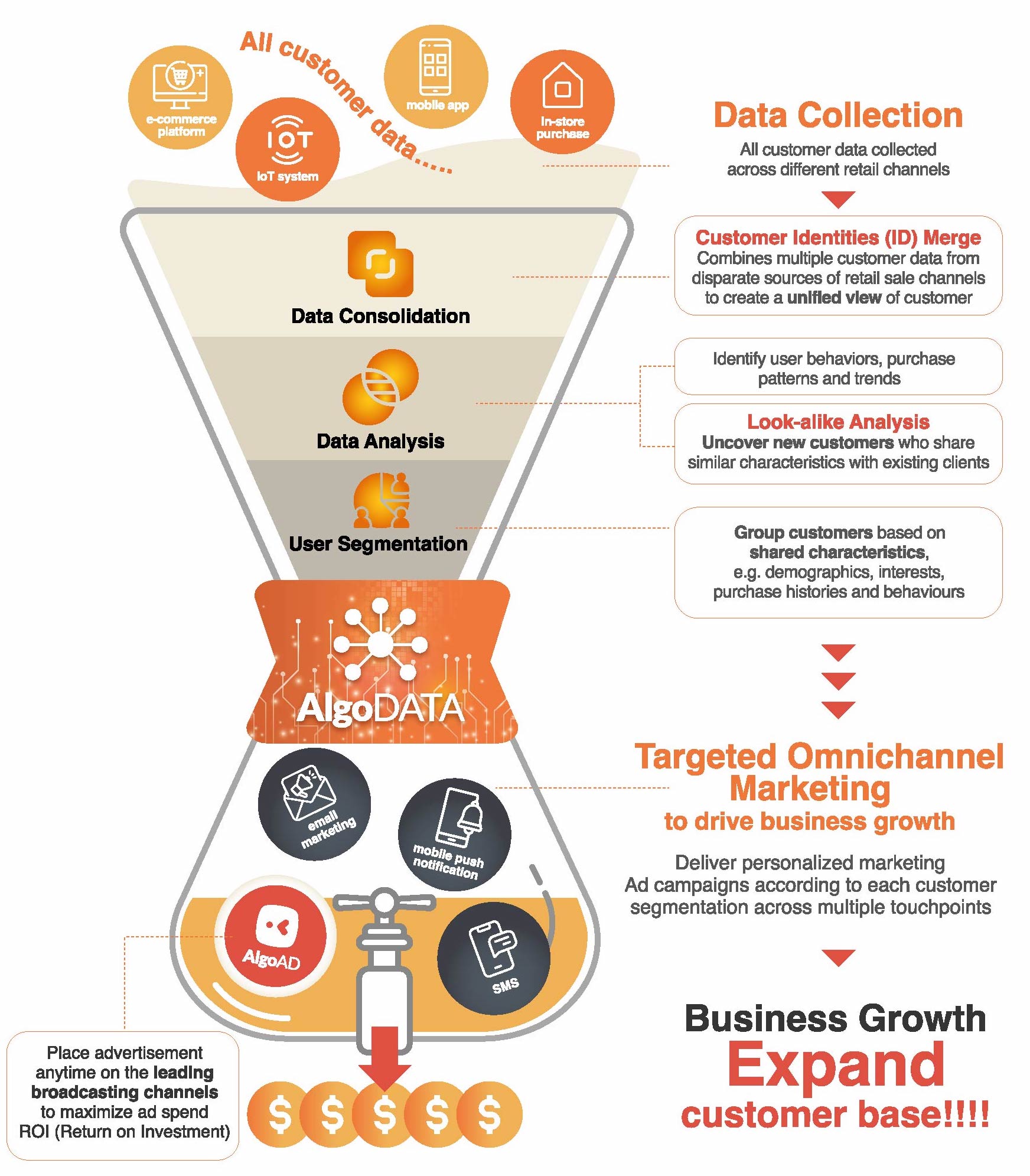 It was a pleasure for us to showcase our AI solutions at RACE. We would like to extend our gratitude to all of our clients and visitors for their support during the expo. If you would like to learn more about how HKAI can benefit your business, please do not hesitate to get in touch with us. Click here to download our presentation at RACE to learn more about our services.
HKAI booth quick walk-through (click to view)